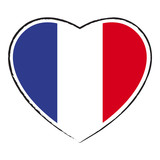 We've had a very successful first half term, new members welcome to the second half.
When: Wednesdays 27 April – 6 July 2016, 10:15 – 11:15am (60 minutes). No class on 1 June – half term. 10 sessions in total.
Where: 7th Woking Scouts Hall, New Community Building, Woking Park, Kingfield Road, Woking, Surrey, GU22 9BA.
Who: children age 5-8, parents welcome to join in.
Class description: Anna's Language Lab offers more than just a language class. As well as developing your child's use of spoken and written French, they will also learn fun facts about the country and use their art and computer skills. Building, making, laughing, exploring, taste-testing, learning, singing and drawing are just the few of the things your child can enjoy at the class. Please use the link above for more information, photos and reviews.
Class size:  4-6 children.
Cost: £9 per child per session, £90 for the term. The fee includes all the craft materials and worksheets and a French food-tasting session. Also included in the price, if paid in advance for the whole term, is the course booklet which contains all the vocab and facts about France that will be covered in the lessons (worth £5).
If you'd like to split the cost it will be £45 for each half term. £5 for the course booklet should be added to the first instalment.
Book and pay for the second half by  3 June 2016.
How to book: make a payment by either PayPal to bookings@wokinghe.org or bank transfer to account number 72056968, sort code 30-99-80. If using PayPal make sure you choose the 'Family and Friends' option to avoid transaction fees.
Follow your payment with an email to bookings@wokinghe.org providing your child's name and age. You will receive an email from us confirming your payment and place.
Payments are non-refundable unless the sessions are cancelled by us. 
Any questions please ask.